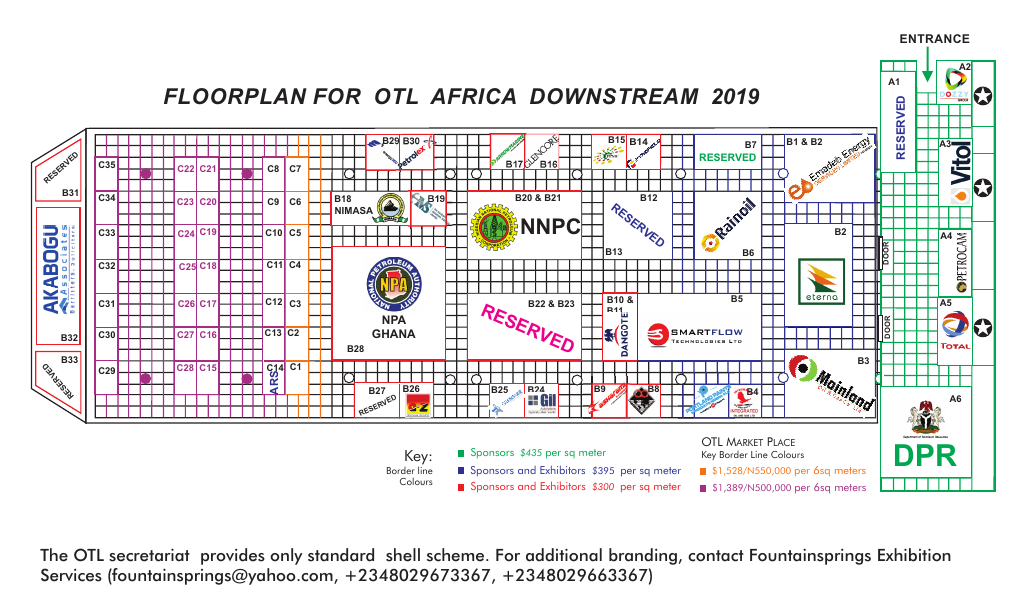 The OTL Africa Downstream Exhibition is an excellent opportunity to showcase products and services relevant to the industry. It benefits from the presence of a large pool of uniquely targeted markets for oil and gas products and services. The OTL exhibition enjoys attendance of top executives from the largest and most successful downstream petroleum companies with the goal of improving their performance, identifying solutions to help them deliver as well as to project their brands. Attendance at the OTL Africa Downstream Exhibition is free and open to registered visitors and delegates, thereby guaranteeing opportunity for maximum visibility for your booth. Contact us to book an exhibition booth.
‍
Proceeding simultaneously with the OTL Africa Downstream Conference, the OTL Africa Downstream Exhibition showcases the industry's most important offerings, giving companies the opportunity to identify and take advantage of relevant solutions. It is also a great platform for showcasing new innovations and technology.
Take advantage of the presence of numerous product and service buyers who attend OTL in search of your offering.
To book an Exhibition Space, please review the Exhibition Floor Plan appearing on the left, and then send a booking request to us using the form on the right. Confirmed exhibitors should refer to their exhibitor's contracts for details on Exhibitors' Delegate registration.