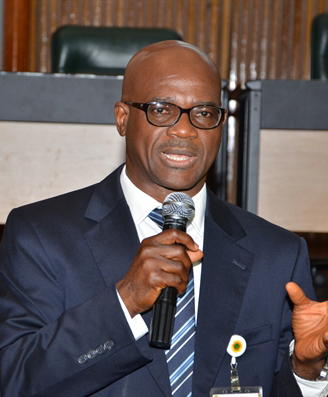 Mr Adeyemi Adetunji is the Chief Operating Officer (Downstream), Nigeria National
Petroleum Corporation (NNPC)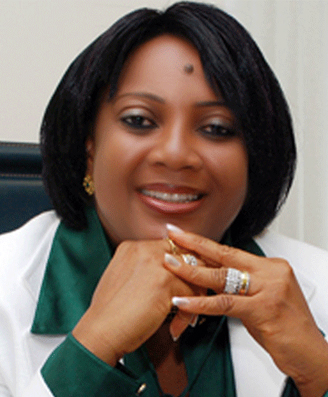 Dame Winifred Akpani Background, Education & Experience: Mrs. Winifred Akpani holds
a Bachelor of Science in Mathematics, with Second Class Honours (Upper Division), from
the University of Benin, Benin City and a postgraduate diploma in Computer Science from
the University of Lagos. She is a Fellow of the Institute of Chartered Accountants of Nigeria
(FCA) and an Associate Member of the Institute of Directors. Having started as a Trainee

Accountant at accounting firm Oni Lasebikan & Co. (now Enrst & Young, Osindero), Mrs. Akpani has over 29 years of postgraduate experience. She qualified as a Chartered Accountant in 1990, at Arthur Andersen & Co. (now KPMG Professional). She is the Managing Director at Northwest Petroleum & Gas Company Limited and also the Chairman, Depot and Petroleum Products Marketers Association of Nigeria (DAPPMA).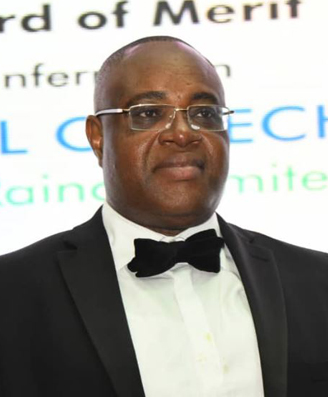 Gabriel Ogbechie is founder and Group Managing Director Rainoil Limited. He has
almost three decades cognate experience in the Nigerian oil and gas industry. A graduate
of Production Engineering from the University of Benin, Gabriel began his early career as
a factory engineer between 1989 and 1991, and subsequently joined
PricewaterhouseCoopers, a leading firm of Chartered Accountants and Management
Consultants. He also spent four years at Ascon Oil, heading the Sales and Operations
Unit. 
At a time of limited indigenous participation, he identified opportunities within the downstream oil and gas space. In 1997, he founded Rainoil Limited, which he has guided from very modest beginnings to a company with operations across the downstream value chain. Gabriel Ogbechie is a pioneer member of the Lagos Business School Owner Manager Programme 2002. He was awarded an Honorary Doctorate (D.Sc.) of Technology Management by Novena University, Ogume, Delta State in 2016.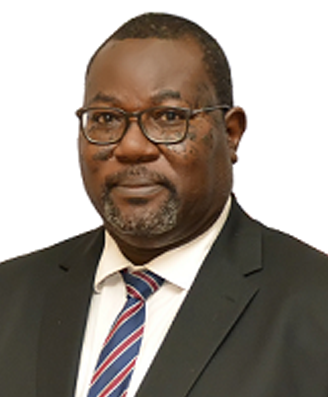 Tunji Oyebanji obtained a Bachelor of Science Degree in Economics from the University of Lagos in June 1979. He also holds an MBA in Marketing from the City University, London, United Kingdom. He joined Mobil Nigeria in December 1980 and has held several positions in the Company including Branch Manager North, Branch Manager West, Manager Fuels Services and Managing Director. In addition, he has held several offshore appointments including Executive Director, Mobil Oil Ethiopia, Executive Director, Mobil Oil Cameroon and Manager Industrial and Wholesale Fuels
(Africa/Middle East), Exxon Mobil Petrol Chemicals Co. bvba. He was first appointed to the Board in December 2002 and after that several foreign assignments in August 2007, in October 2008, he was appointed Chairman and Managing Director.
Tunji has attended numerous training programs at home and abroad including a two year developmental assignment in 1993 at Mobil's Corporate Headquarters in Virginia, USA.
He is a member of several professional bodies and Fellow of the National Institute of Marketing of Nigeria. He is also an alumnus of the Thunderbird School of Global Management, Arizona USA and the Lagos Business School Senior Management Program.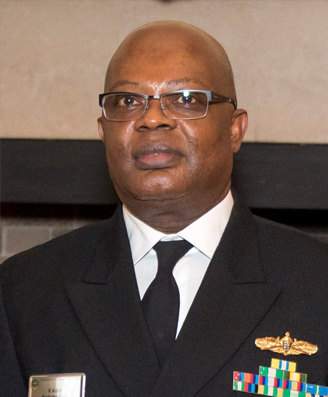 Vice Admiral Ibok-Ete Ekwe Ibas
Vice Admiral Ibok-Ete Ibas was born on 27 of September 1960 in Nko, Cross River State South South Nigeria. He enlisted into the Nigerian Defense Academy as a member of 26 Regular Course on 20 June 1979 and was commissioned Sub-Lieutenant on 1 January 1983. The Admiral holds the membership of several reputable professional organizations such as the Nigerian Institute of International Affairs (NIIA) and the Nigerian Institute of Management.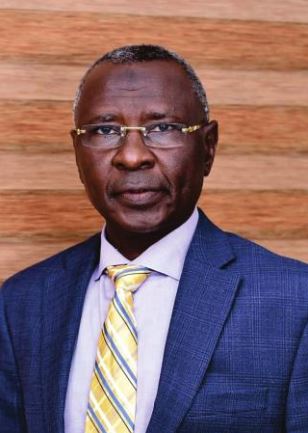 A thorough bred vastly experienced technocrat and seasoned administrator with outstanding leadership capacity and integrity evidenced been the fulcrum of leading the organization for more than a decade with proven track record of  achieving stable organizational and industrial harmony, competent human capital growth and optimizing corporate performance hinged on meritocracy, exceptional decision making ability, commitment to excellence, adherence to due process and institutionalizing corporate governance in a dynamic regulatory environment.
A seasoned administrator with extensive professional experience, Shakur is currently appointed as the Acting Director of Petroleum Resources charged with the responsibility of Overseeing the affairs of the DPR.
He joined the then Petroleum Inspectorate in NNPC on November 17th, 1987 was redeployed to Kaduna Zonal Operations Office. He rose through the ranks to occupy various key positions within the organization in Kaduna, Abuja and Headquarters.
Having attained the rank of Deputy Director in 2016, he was appointed Head, Corporate Services Division where he provides strategic leadership on general administration of the DPR which includes human resources management and development, facility management, general services, procurement, medicals as well as ensuring regulatory compliance to engagement and disengagement of Nigerians in the oil and gas industry.
Mr. Shakur is highly accomplished both professionally and academically; He has attended various prestigious and famous institutions locally and abroad which includes; Nigerian Petroleum Executive Workshop on Enhancing Value Creation along Nigeria's Petroleum Value Chain, IHRDC Boston, USA in October 2018.
The leadership Journey:
Reimagine your leadership, Wharton Business School, Pennsylvania, USA in 2016 and High Impact Leadership Programme, Columbia Business School, New York USA in June 2015. He bagged an MBA and BSc (Hons.) Political Science, in 1997 and 1985 respectively from Ahmadu Bello University Zaria. He was born on 7 th April 1962 in Bida, Niger State and is married with children.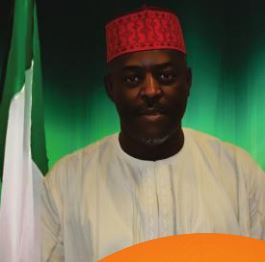 Hon. Mahmud Abdullahi Gaiya
Honourable Mahmud Abdullahi Gaiya is the Chairman, House Committee on Downstream Petroleum.
Adeoye holds a Higher National Diploma in Accountancy from Federal Polytechnic, Ado
Ekiti. He obtained his First Degree in Finance from Ambrose Ali University, Ekpoma and
an MBA (Finance) from Obafemi Awolowo University, Ile Ife. He is a Fellow of the Institute of Chartered Accountants of Nigeria with 
expansive experience in audit, accounting, and processes review of all business cycles which he gained as part of his work in firms like Bode Ogunleye and Co, BDO International Audit, Mart Energy Services and NRG Drilling Nigeria Limited. He joined Eterna in September 2008 as the Internal Control and Audit
Manager, and rose to the position of Head of Business Transformation with oversight of trading & procurement units. In his prior role as Head, Business Transformation he demonstrated capacity for planning & strategy in numerous projects such as the Sage ERP roll-out, anchoring the trading activities, and making strategic procurement decisions. He now serves the company as the Head, Planning & Strategy whist still overseeing the
trading function.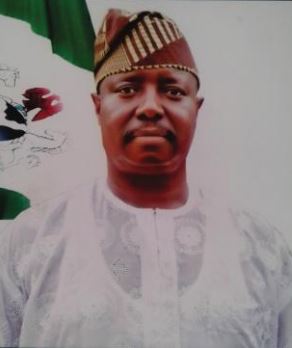 Musa Idris Olubukola (Mr) was born on 17th September, 1957. He hails from Kogi State.
He holds a Bachelor of Science degree in Geography and a Masters of Urban and Regional Planning (M.Urp) from University of Ibadan (1979 and 1995 respectively). He also obtained a Masters of Business Administration (MBA) from University of Ilorin in 1992. He is the Director General/Chief Executive of the National Oil Spill Detection and Response Agency (NOSDRA). He is a member of United Nations Environment
Program/United States Africa Command Oil Spill Preparedness, Nigerian Environmental Society (MNES). A registered and corporate member; Nigerian Institute of Town Planners Program/United States Africa Command Oil Spill Preparedness, Nigerian Environmental Society (MNES). A registered and corporate member; Nigerian Institute of Town Planners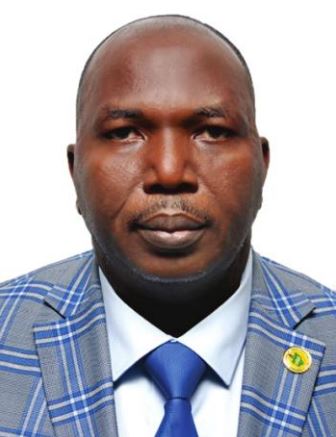 Dr. Bala Ture David is a  strategic commercial and business development expert with over 20
years' experience in the energy sector. Before his appointment as the Executive Director Commercial of PPMC, he has held several managerial positions in the Commercial and Business Development, as well as Planning and Budget Department of the Nigerian Gas Company (NGC). Earlier in his career, he worked in different capacities as a Public Relations Professional. As Manager Commercial and Business Development. NGC, he made significant
contributions aimed at ensuring profitability and growth of the Company, 
notably the emplacement of cost saving mechanism known as Authorization to Commit (ATC) which reduced overhead cost by 10% (saved  390Million), the signing of strategic (GSPAs) with
prospective consumers in the Lagos Industrial Area (LIA), and the successful installation of Volumetric Control Meter at Egbin Metering Station. He has led several teams including the West African Gas Pipeline (WAGP) Business Process Procedure Operations, the Gas Pricing Review Committee which ensures value protection through appropriate and competitive gas pricing mechanism and is a certified Competence Assessor, NNPC COMDP (Chief Officers Management Development Programme) and Examiner/Faculty Member, NNPC COMDP Projects Faculty. Dr. Bala holds several honors and awards including the NNPC'Learning Champion', 'Leadership and Change Management' awards among several others. He is an alumnus of the prestigious ABU Zaria, where he obtained his First Degree in Industrial Design (B.A) and Nigerian Institute of Journalism (NIJ, Lagos) where he obtained a PGD in Public Relations. He also holds an MBA/P.hd from the University of Liverpool. He is a fellow of the Civilian Institute for Democratic Administration (FCIDA) and member, Nigerian Gas Association which he pioneered as Nigerian Gas Forum in 1994. Bala is happily married, with children.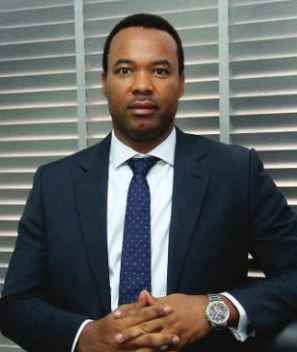 Mr. Akabogu is a widely recognised expert in the field of maritime law and policy in
Nigeria, and leads the  resourceful and enterprising team at Akabogu & Associates. He holds a law degree from the University of Lagos, and was called to the Nigerian Bar in
2000. He also holds a Masters degree with specialisation in Maritime Laws from the
University College London. His book, 'Maritime Cabotage in Nigeria', was the first
published work on the subject in Nigeria, and is in addition to numerous other published
articles. He is a recipient of the prestigious British Chevening Scholarship, a Fellow of the Chartered Institute of Shipping, and currently serves on the Executive Council of the Nigerian Maritime Law Association as Honorary Secretary.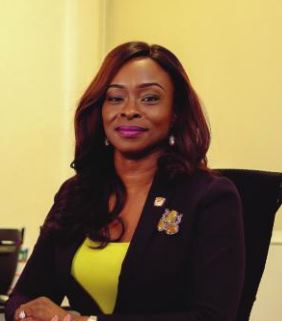 Mrs Moroti Adedoyin-Adeyinka
Moroti Adedoyin-Adeyinka obtained a B.Sc. in Economics from the University of Lagos in 1991. She is also an alumnus of the prestigious Harvard University, Boston USA, where she obtained a diploma in General management in 2008.
As a qualified chartered accountant, she has garnered over 15 years of experience in
various accounting and finance capacities for 
a number of reputable companies including KLM and Coopers & Lybrand. Moroti Adedoyin-Adeyinka joined Sahara Group in 2002 when she worked as finance manager. She rose to the position of Group Treasurer in Sahara Energy Resource  Limited and was subsequently appointed as Managing Director of the company's trading business, Sahara Energy Resources Limited in 2009, a role which earned her a position as the first female Director of Sahara Group.
In 2015, she was appointed the Chief Executive Officer of Sahara's consolidated downstream businesses, Asharami Synergy PLC.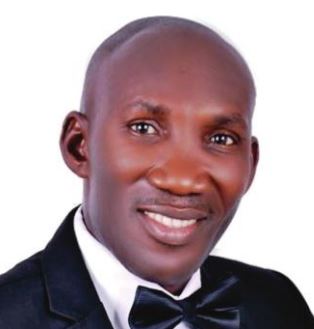 Mr. Emeka Obidike is the Secretary General/Chief Executive Officer, Lubricants Producers Association of Nigeria (LUPAN).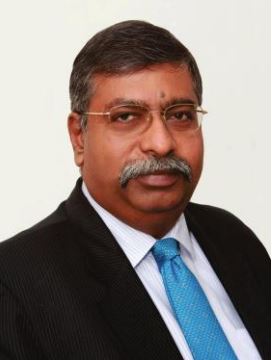 Mr. D.V.G. Edwin holds a Graduate and Masters Degree in Engineering from the Madras
University in India and he is also a Chartered Engineer. He holds a Post Graduate
Diploma in Management from IITM, Holland. Mr. Edwin joined the Dangote Group in
1992 as a General Manager and the Group General Manager in 1994 and Executive
Director (Projects) in 1998. He has executed almost all the projects of the Group including
the spinning mills and the textile processing factory, the packaging materials plant, the


flour mills, the pasta plant, the cement terminals, the cement plants, the noodles plants,
etc. In 2000, he became the Executive Director (Industries and Projects) and in 2002, he
was moved to the position of Group Executive Director (Business Development) to handle
all the new projects. He was the pioneer Managing Director/CEO of Obajana Cement Plc
from 2004 to 2006. Having joined the Dangote Group when it was in the threshold of
entering into manufacturing activities, Mr. Edwin deployed his wealth of experience to the
Group in its growth. He is currently the Group Managing Director / CEO of Dangote
Cement Plc.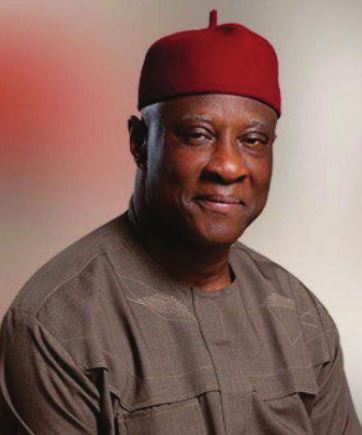 Capt. Emmanuel Ihenacho is the Chairman of Genesis Worldwide Shipping, a major
indigenous shipping operator and a National Carrier. He is also the Chairman of
Integrated Oil and Gas Ltd, an independent marketer of clean petroleum products and
owners of the 85 million liter Integrated Oil and Gas tank farm, located at Ibafon, Apapa
Oshodi Expressway Lagos. The retired Nigerian Navy Captain and past Honorable
Minister of Interior of the Federal Republic of Nigeria is an independent consultant on


Maritime issues and has been on the register of the United Nations Conference on Trade
and Development (UNCTAD) as an external consultant on International Shipping. He has
written extensively on International Shipping his subject specialization and also on
Coastal Shipping and Port Development Prospects. He created lots of job opportunities
for Nigerians and among the many beneficiaries are his own people from Imo State.
He is happily married with children.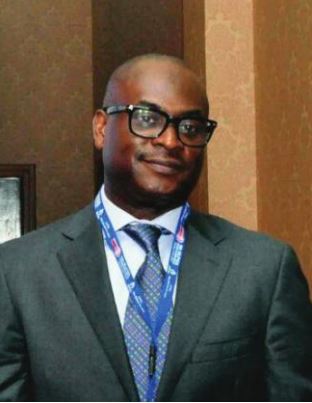 Mr. Adedayo Olufunmilade Adeshina, born on the 25th April 1963 is the Managing Director of Strategic Energy Limited, Lagos , Nigeria. He had his primary education at St Mary's private school Lagos, secondary education at St Gregorys College Lagos and Irwin Academy, Leicester. He is a graduate of Business and Finance from University of Wolverhampton (formerly Wolverhampton Polytechnic). He has attended various LPG
courses at the college of petroleum; this includes LPG Economics, Supply, International trading, Shipping contracts and Price Risk Management. An LPG expert and passionate environmentalist,
he has over 25 years experience in various industries, which includes
Oil & Gas, Power &  Telecommunication. He is a director in Hydrocorp Limited, Contact Solutions Nigeria Limited, Gaztrade Limited, Gaz logistics Limited , Gas Terminalling & Distribution Ltd , and the Chairman of Green Rhino Ltd and Caproco International Nigeria, a local arm of a Canadian  International Corrosion monitoring and control company. He is currently the President of the Nigerian LPG Association, (NLPGA), Industry Council member of the World LP Gas Association (WLPGA), Board Member of the African Energy Association, member of the Energy Institute, London and the Programme Management Officer of The Implementation of the National LPG Expansion Plan.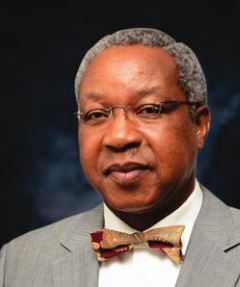 Mr. Osten Olorunsola graduated with an Honours degree in Geology from the University
of Ilorin, Nigeria and is a skilled Petroleum Engineer. After working at Agip-ENI, Mr Osten
then joined SPDC Limited as Production Geologist, and subsequently served in several
positions, including Lead Geologist, Petroleum & Development Engineering Manager for
SNEPCO, Business Interface Manager (BIM),
before retiring as Vice President (Gas). Mr Osten then served the nation as Director, Department of Petroleum Resources (DPR), drawing from his experience as adviser to two Ministers of Petroleum Resources. Mr Osten is currently Chairman, Energy Institue and Director, Fortune Engineering Nigeria Limited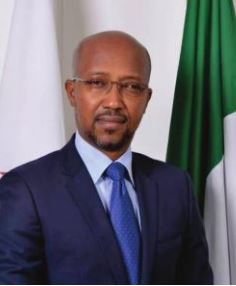 Mr. Imrane Barry is a Civil Engineer with over two decades experience in Engineering,
Construction and the Oil and Gas industry. He began his work career with several Civil
Engineering firms in Guinea and Gabon before joining the Total Group in 1996 where his
career has spanned across Guinea Conakry, Ivory Coast, Kenya, Congo and France,
among others. Imrane was named the Managing Director of Total Uganda in 2013; Total
Cameroon SA in 2015 and Total Nigeria Plc in 2018.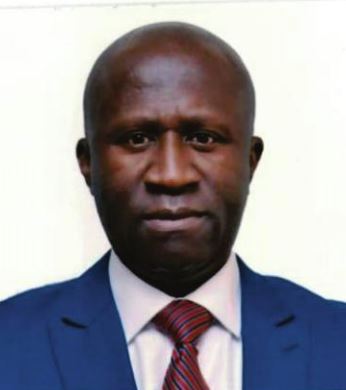 Sir Billy Okoye went to the famous Methodist College Uzuakoli, before proceeding to the
University of Nigeria Nsukka. He started his working career in marketing petroleum
product in then Unipetrol Nigeria Ltd, now OANDO plc during his NYSC programme. He
later joined the services of Nigerian national petroleum corporation (NNPC). In his quest
for knowledge, he went further to bag an MBA and another certificate in Law from
University of Jos and currently undergoing a doctorate degree programme. He worked in
Kaduna Refinery before proceeding to Eleme 
petrochemicals Port Harcourt in materials management and later commercial division. He was seconded to brass LNG where he rose to become the General Manager, Commercial development Department. In recognition of his  chievements, the management of NNPC appointed him the Managing Director Retail Division of NNPC in 2019. He belongs to many professional bodies including fellow of the Nigerian institute of management, fellow National Institute of Marketing of Nigeria (NIMN). Sir Billy Okoye is a firm believer in the lord Jesus Christ;
hence he was commissioned a knight of St Christopher of the Anglican Church in 2009.
Sir Billy plays golf & belongs to Ikoyi club and IBB golf club. He is married with children.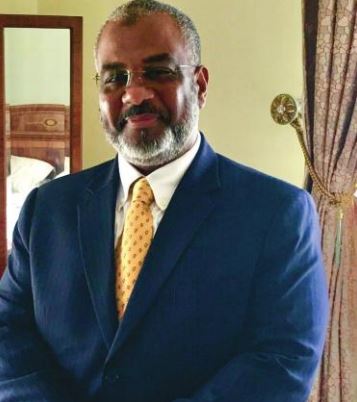 Mumuni Dagazau has over 30 years work experience in the private sector and vastly
experienced in establishing operational optimization across diverse industries. However, his core competence remains in the Oil and Gas sector. Mumuni is recognized for his talent in strategy development and providing and driving corporate vision. He possesses the unique ability to convert strategic plans into tactical reality through guiding companies in establishing themselves as viable businesses. He is an associate member of the Association of Business 
Executives, United Kingdom and an Alumnus of the Valley Forge Military Academy in the United States of America. Mumuni joined A. A. Rano Nigeria Limited in August 2018 as the Chief Operating Officer. He is a renowned polo player, and also enjoys playing Golf and Tennis. He is married with children.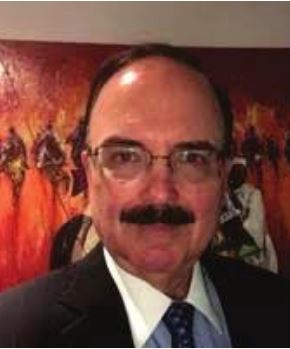 Mr. George Nicolaides is the Director, Refining OperatioDr. George Nicolaides is currently the Director, Petroleum  Refining Operations, for Dangote Oil Refinery Company Limited in Lagos. Dr. Nicolaides' career with Amoco and BP Refining has included the positions of Technology Vice President, Managing Director for the BP refineries at Bulwer Island and Los Angeles, and of Senior Vice President,  Regulatory Affairs. He has also recently served as President, Refining Technology, for Reliance Industries in India. Dr. Nicolaides holds a BS 
from the California Institute of Technology and MS and PhD degrees from the University of Illinois in Urbana. He has also attended Harvard, Stanford and JMW executive business management training courses. He has served on the API General Committee for Refining, the API Downstream Committee, the NPRA Board of Directors, and the advisory board of the NICE (Clean and Low Carbon Energy Institute) in China.ns, Dangote Oil Refinery.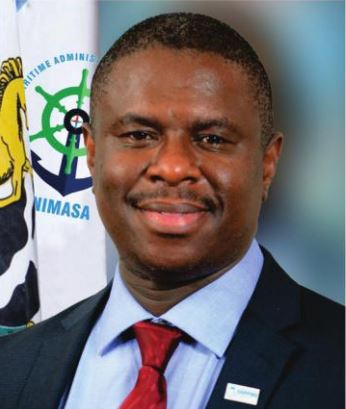 Dr. Dakuku Adol Peterside is the Director General/CEO of Nigerian Maritime
Administration and Safety Agency (NIMASA) and Chairman, Association of African
Maritime Administrations (AAMA), the umbrella body of all Maritime Administrations in
Africa established pursuant to Article 5 of the African Maritime Transport Charter (AMTC).
The phenomenal transformation of NIMASA in the past three years did not happen by
chance. It is a product of well thought out plan to reposition the Agency and make it the
foremost Maritime Administration in Africa, 
advancing Nigeria's maritime goal. The vision and plan was followed with diligent execution and managerial expertise. Dr. Peterside has decades of executive management experience, having previously served as a Local Government Chairman, Special Adviser to Rivers State Governor (Dr. Peter Odili), Commissioner of Works and Member of the House of Representatives, and now
Chairman, University of Port Harcourt Centre for Transport and Logistics. He obtained a doctorate degree in Management from University of Port Harcourt, Nigeria. In addition, he has attended top leadership and management courses in Harvard Kennedy School, Boston; Kellogg School of Management, Chicago; Stanford University Graduate School of Business; University of Stellenbosch Business School; Georgia State University Business School, Atlanta; Galilee College, Isreal, amongst others. He is a scholar, corporate strategist and management practitioner. In the past eight years, Dr. Dakuku Peterside has presented quite a number of scholarly papers in many countries on oil and gas, maritime, leadership, corporate political strategy and reform of government institutions, and continues to speak locally and internationally on a number of topical issues affecting our Maritime Domain. Dr. Dakuku Adol Peterside is happily married to Elima and they have three children.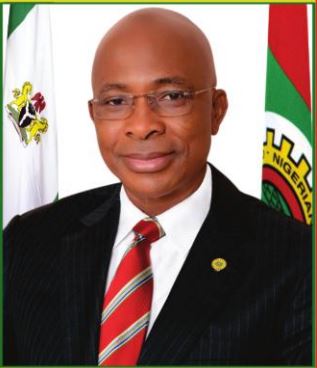 Barr. Luke O. Anele is the Managing Director of the Nigerian Pipelines and Storage Company (NPSC). He attended the University of Benin, in Edo State where he obtained an (LL. B) and subsequently a Bachelor of Laws (BL) from the Nigerian Law School, Lagos. He also possesses a Higher National Diploma (HND) from the Federal Polytechnic Nekede, Owerri in Imo State. Until his appointment, he was the General Manager Non-Oil & Gas Business and responsible for Non-Oil and Gas New Business Initiatives/Asset Commercialization in the 
Corporate Headquarters of the NNPC. Barr. Anele also worked in various capacities which include General Manager, Materials Management, Manager Commercial all in NAPIMS and Deputy Manager, Administration Services in the Warri Refining and Petro-chemical Company Ekpan, near Warri. He is a member of the Nigerian Bar Association (NBA) and the Society of Petroleum Engineers. He is honoured by his people of Owerri-Nworji in Imo-State for great contributions to the community with the following titles: • Iheoma Eji Amatu of Owerre -Nworji • The Lord Chancellor of Owerre- Nworji • High chief of Owerre- Nworji. He is happily married and blessed with children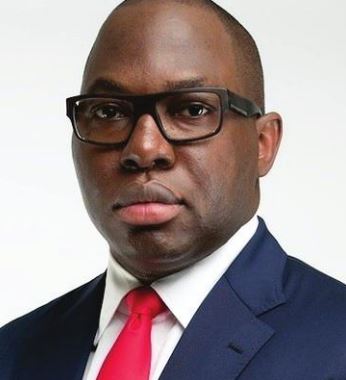 Abayomi Awobokun is the Chief Executive Officer, Enyo Retail & Supply Ltd. Prior to that,
he was Chief Executive Officer, Oando Downstream, a position he ascended to from
being the Deputy Chief Operating Officer of Oando Marketing during which he successfully co-ordinated the restructuring of the Marketing business to a process driven
one, with activities guided by the Groups control framework. Abayomi began his career at the Lagos Business School in 2000 before pursuing an M.Sc in International Business 
from the UK where he worked as Area Manager, Halifax Bank of Scotland before his return to
Nigeria. Abayomi joined the Oando marketing team in 2005 as Project Manager in the
Strategy & Planning department. In 2006, he was appointed Project Manager, charged
with the implementation and integration of a US$12m Enterprise Resource Planning
operating platforms which would improve efficiency and cut cost of all of Oando's
processes across the Group. He is a 2016 recipient of the Young Global Leader award
from the World Economic Forum (WEF); and was nominated by the Choiseul Institute in
Paris as one of the top 100 under 40 business leaders in Africa. He is the founder of "The
September 20 Foundation (TS20F)", a voluntary donor-funded initiative to support the
operations of Internally Displaced Persons camps in Nigeria.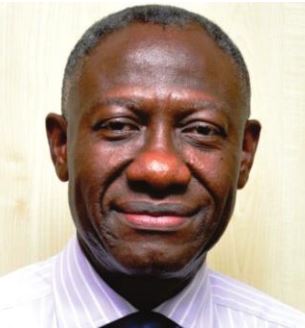 Engr. Tony Ogbuigwe was President of the African Refiners Association (2013/2014). He remains an Advisor to the Association for the ECOWAS Subregion. Tony has over 38years experience in the Oil and Gas Industry including senior positions in the NNPC Group. He was Executive Project Manager, Nigeria LNG  imited responsible for managing the construction of Trains 4, 5, and 6 which together produce 12.6million tons per annum of LNG; Managing Director, Port Harcourt 
Refining Company (PHRC) from February 2010 till June 2012; thereafter the Group Executive Director, Refining and Petrochemicals NNPC until December 2013 when he retired statutorily and meritoriously. He is currently the Managing Consultant of PEJAD Nigeria Limited, and sits on the Boards of a number of companies. He is a Fellow of the Nigerian Society of Engineers (FNSE), a Fellow of the Nigerian Society of Chemical Engineers (FNSChE), Fellow of the British Institution of Chemical Engineers (FIChemE), a Fellow of the Institute of Petroleum Studies (FIPS) and a
Chartered Engineer.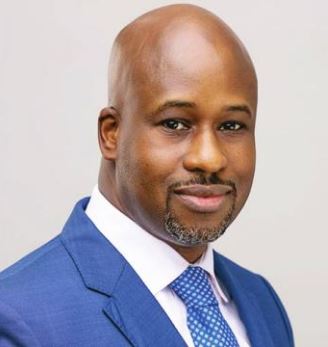 Mr. Tukur is a joint honours graduate of Accounting & Management from the Business School of the University of Wales College, Cardiff. He has a solid track record of business success, well-developed organisational skills and has garnered a wealth of skills and
experience over the past 20 years in the Oil & Gas and Maritime sectors. He served as the
MD/CEO of Daddo Maritime Services Limited, a foremost indigenous maritime services
company. He is the Vice Chairman of Eco-
Marine Group, a shipping line and Terminal Operator with operations throughout West Africa and an Executive Director of Independent Energy Limited (IEL), an indigenous Oil Exploration and Production Company. IEL is the operator of the Ofa marginal field. He sits on the Boards of Dragnet Solutions Limited and Micro-Access Limited. He also sits on the Board of Bourbon
International as an Independent Director. He is a Fellow of the Chartered Institute of Shipping in Nigeria and a member of the Governing Council of the Nigerian Chamber of Shipping. He is a recipient of the National Honour – Officer of the Order of the Mono, (OOM) of the Republic of Togo.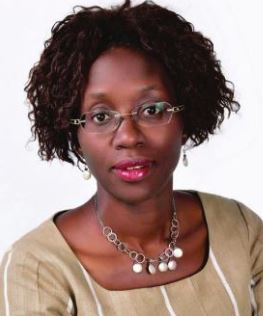 Dr. Amao is the Principal Consultant at Lonadek Oil and Gas Consultants, a technical
consulting company focusing on the energy and hydrocarbon industries. As Principal
Consultant, she focuses on technical consultancy, business development for new market entry and strategy for business growth and sustainability. She also currently a consultant for Vision 2020 Youth Empowerment and Restoration Initiative,
as well as Addax Petroleum, Nigerian Content Department. She is Chairperson of the Lagos State Technical and Vocational Education Board, Industry Advisory Team and Trustee in Charge
of Young Persons Development at the Lagos Branch of the Energy Institute (UK). Dr. Amao holds a B.Sc. in Civil and Structural Engineering, an Executive MBA in Business Growth and Sustainability and a Ph.D in Computer-Aided Design and Draughting. Dr. Amao is passionate about human capital and vendor development. Her focus is on developing multinational and trans-generational businesses using Lonadek as an example. CSR at Londadek focuses on career counseling, industry awareness, youth empowerment, and finally a project geared at developing at least 100,000 patriotic strategic thinkers, planners and leaders who would become the game changers in the global hydrocarbon industry. She speaks English and Yoruba.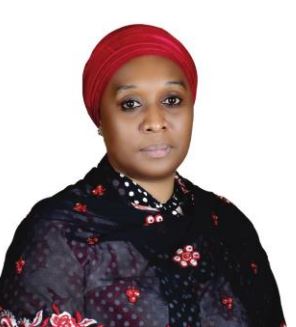 Ms Maina is a seasoned leader and executive who brings to every board, a wealth of knowledge, expertise and experience. She presently serves as a Board Member on the Board of various reputable organizations. Some of which are MRS Oil Nigeria Plc, MRS Benin, Corlay Cameroon, First Mutual Microfinance bank and the Maitama Amusement Park Abuja. 
She is currently the Group Chief Operating Officer for MRS Holdings Limited. She has over 20 years' experience in the oil and gas industry, spanning the entire value chain in the downstream sector of the industry, from trading, shipping, storage and retailing. Her wealth of experience is brought to bear in her running the MRS group of companies in 6 African countries and Switzerland. 
She began her career in 1998 as a youth service corps member with the Pipelines and Product Marketing Company (PPMC), a subsidiary of NNPC. 
Throughout her 20 plus years in the industry, she has worked in various companies such as, Marc Rich Investments Ltd, where she began her trading career, Aurora Energy Trading Ltd, Energy Solutions Integrated Services Ltd, Ovlas Trading S.A and currently, MRS Holdings Limited. She has held various positions, overseeing marketing and sales, trading, business development and supply chain. 
Amina is an Alumni of the prestigious Harvard Business School and Ahmadu Bello University Zaria, where she obtained a B.Sc in Business Administration. She has attended various courses and trainings in leadership, strategy, financial management and supply chain at Harvard Business School, INSEAD and London Business School. She has also attended various industry courses at CITAC LLP London and the Oxford Princeton college. 
She is a forward focused professional with a unique blend of industry transferrable skills, combined with consistent delivery of global best practice to drive organisational goals. A creative thinker and problem solver who consistently applies business analysis and critical thinking skills to develop new systems and enhance existing and future operations.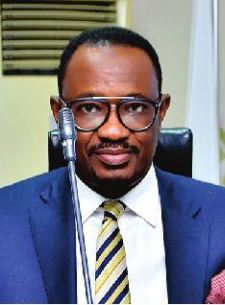 Mr. Nuhu Yakubu, is a  seasoned Oil & Gas services related business development and management expert, with over 14 years industry experience. He has hands on multi services experience, in the development and management of oil and gas upstream and
downstream businesses in Nigeria,as the Group Managing Director of Banner Energy
Ltd, Stan Chem International Ltd and Homegate Ltd. Banner Energy Ltd (BannerGas) 
is an engineering design, construction, maintenance, Project Development and Project Management Services Company. Homegate Ltd (Homegate) is a real estate investment and management company, for the ownership and management of the business of real estate development, hotels and catering services. He was honored by the Rivers State Government of Nigeria, with the appointment of, "JUSTICE OF THE PEACE" (JP), in June 2002, for his motivational engagements and creation of employment opportunities for the restive youths of the oil richNiger Delta region of Nigeria. Nuhu Yakubu is also a recipient of The Guardian Award of the "Outstanding Personalities of the Year 2000". Born in September 1970, to a devout educationalist the late Alhaji Sharp Arunah Yakubu, Mr. Nuhu Yakubu holds a M.Sc. in Industrial Relations and Personnel Management, from the University of Lagos (1999); B.Sc. in Economics and Management Sciences, from the Bendel State University, Ekpoma (1992), and an Ordinary Diploma (equivalent) of Science from the University of Benin (1989). He has attended many management training and technical courses locally and internationally,including at the Lagos Business School and the Texas A&M University. He holds a certificate in Strategic Finance, from the Harvard University. He is married with children.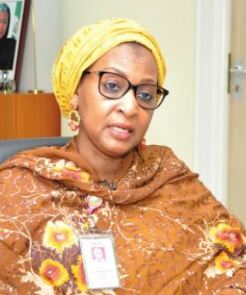 Aisha Farida Katagum is an indigene of Kano State, Nigeria. She obtained her West African School Certificate (WASC) in 1978 from Federal Government Girl's College, Kazaure, Kano State as well as IJMB certificate from School of Basic Studies, Kano in 1981 and later bagged BSc (Hons) in Accounting from Bayero University, Kano in 1984. After her graduation, 
she was posted to Akintola Williams Audit Firm for the mandatory one year National Youth Service Corps, from where she joined the services of the Nigerian National Petroleum corporation (NNPC) in 1987 as Account Billing Officer 1 in Finance and Accounts Department of the former PMMTD, NNPC, responsible for Registering and Billing of all petroleum products sales, take charge to major marketers and bunker sales.
She rose through the ranks across different roles in PPMC and WPRC before being appointed Deputy Manager, Supply (PPMC) in 2007 and was charged with the responsibility of supply of petroleum products by PPMC in order to bridge the national supply gap, and later coordinating all the activities of Offshore Processing Agreement (OPA) and Crude Oil – Products Exchange Agreement (SWAP) to ensure adequate supply of products nationwide. She was subsequently promoted to the position of a Manager in 2013 and deployed to Planning and Budget Monitoring department where she managed and superintended over the preparation of PPMC strategic plan and annual budget proposals while monitoring the plan and performance of the approved budget. Her hard work over the years has been recognized with her elevation to her current position, as acting Group General Manager Shipping in June, 2017 and thereafter confirmed as
substantive GGM, Shipping same year. She has attended relevant training programs at home and abroad for the benefit of the company. She is a member of ANAN, and enjoys travelling and walking. Aisha is married with children.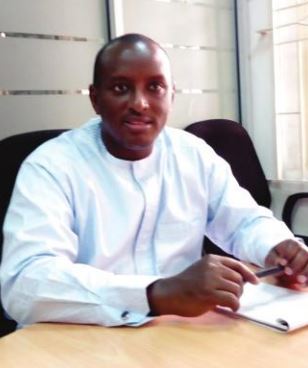 Mr Umar has over 20 years' experience in the oil and energy sector. He has also over time
played a significant role in shaping the maritime industry evidenced by the various roles and capacity he has served. He is Founder and CEO of Sea Transport Services Nigeria Limited, a refined petroleum product, vessel owner & operator company. As MD/CEO of the Sea Transport Services Group, Aminu has led the company on a consistent growth
trajectory over the last ten (10) years with the business conservatively valued in excess of
$100 million. Mr Umar is also Founder and Managing Director of Integrated Shipping Services Nigeria Limited, the largest indigenous tanker port agency firm in Nigeria for Products, crude and LNG tankers. Mr Umar started his career as an Accountant with the Overseas Agency Nig. Ltd (OAN) in 1994 aand served in the positon of the Managing Director from 2001 until 2007, where he built experience across diverse aspects of the maritime industry. Mr Umar is currently the President of Nigeria Ship-Owner's Association (NISA) and a member of the Ministerial Committee on establishing Nigerian National Fleet, the Ministerial Committee on Nigerian Fleet Implementation Committee member and the Advisory Council to the Executive Management of Nigerian Maritime Administration and Safety Agency (NIMASA). Mr Aminu holds a B.Sc in Accounting from the University of Maiduguri.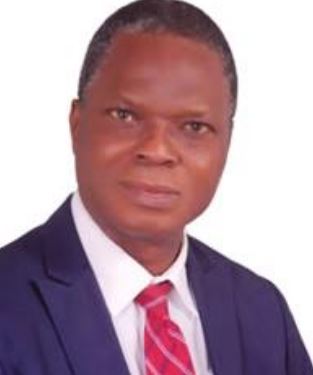 Professor Akii Ibhadode is a distinguished Professor of Manufacturing Engineering and
Shell Professor of Lightweight Automobile Engine Development. He obtained a B.Sc.
(Mechanical Engineering) in the First Class, University of Lagos in 1981, M.Eng. (Production Engineering), University of Benin in 1984, and a Ph.D. (Mechanical Engineering), University of Birmingham, United Kingdom in 1987. Prof. Ibhadode's unprecedented footprints as a distinguished scholar, researcher and 
administrator bestride the University of Benin from 1982, and the Federal University of Petroleum Resources, Effurun (FUPRE), Delta State where he is currently the Vice-Chancellor. He has engineered ground breaking researches leading to outstanding innovations that have
attracted both local and global accolades.
Prof. Ibhadode is a distinguished Fellow of the Nigerian Academy of Science; Member of the Nigerian Society of Engineers; Chartered Engineer of the Council for the Regulation of Engineering in Nigeria; editor and reviewer of many national and international journals among which is the International Journal of Engineering Research in Africa (JERA) published by Trans Tech Publications, Switzerland which he founded in 2009 and is the Editor-in-Chief. Driven by his passion for value addition, he founded the Ibhadode Gifted Persons Foundation in 2017.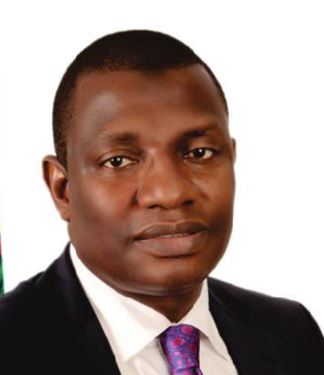 Bala Wunti is a thorough bred professional with over 30 years' experience spanning
Technical, Commercial, Managerial and Executive roles in different business units across the Oil and gas value chain. Before his appointment as MD, PPMC he has held a number of key positions in NNPC including Group General Manager Corporate Planning &
Strategy, Senior Technical Advisor to five (5) different Group Managing Directors of
NNPC, General Manager, NNPC Efficiency Unit, Head of Market Research, Brass LNG
Ltd, Lagos, amongst others. Throughout his career in NNPC, he has demonstrated unwavering commitment to success and a high level of competence in delivering diverse, and often complex assignments. Most notable of his initiatives include the "Nigasification Strategy" for powering the Nigerian economy with Natural Gas and Its Liquids, the "PPIE Initiative" for eliminating the importation of petroleum products through the implementation of 10 Condensate Refineries with a combined capacity of ~200,000 barrels per day. Wunti has a proven track record in energy diplomacy, international coordination and relationship management as The Nigerian Representative in the Gas Exporting Countries Forum (GECF), and Technical Member of the Organization of Petroleum Exporting Countries (OPEC) Economic Board. He has been a Keynote Speaker and Panel Discussant of repute in several Local and International Energy Forums
including World Energy Council, global National Oil Companies (NOC) assembly, among others. His excellent commercial and business acumen has been brought to bear on critical National Assignments while serving as team lead in the Economic Management Team (EMT), and Technical Committee for the review and Amendment of the 1993 Deep Offshore Act (currently before NASS), to improve Government Take from Production Sharing Contracts. He formulated a new framework for Production Sharing Contracts after over 2 decades of stalemate, initiated the strategic vision and drove the NNPC LPG Strategy and the NNPC Shipping Strategy leading to the birth of new entities with strong commercial prospects in the NNPC portfolio and has led Commercial negotiations for 30 different agreements in the LNG space. An avid motivator of teams and individual performers through recognition, mentorship and development of
diversified skills and competencies, Mr. Wunti has mentored over 100 young professionals across the Corporation. Mr. Wunti holds a B.Sc in Chemistry and a Masters degree in Business Administration from Ahmadu Bello University, Zaria. He is married with 4 kids.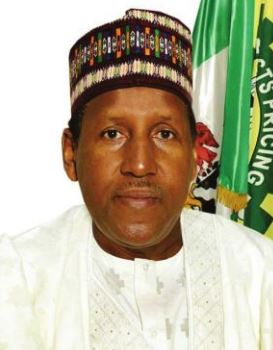 Mr Abdulkadir Umar Saidu is the Executive Secretary, Petroleum Products Pricing Regulatory Agency (PPPRA)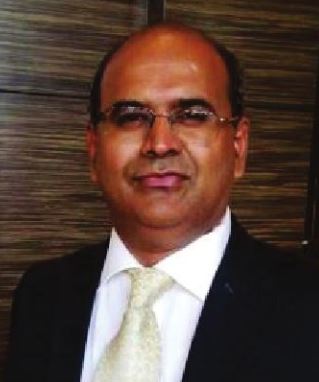 Over 3 decades in the Hydrocarbon industry Areas of expertise – Business Strategy, Economic Planning and Scheduling; Optimization of fuel mix of Oil, Coal and Gas based power plants; Valuation of overseas refining; due diligence for M&A, Projects, Business Strategy Experience – Over 4 years, Director Business Strategy DORC, Nigeria.
2 years Sr Advisor, Oil & Gas practice, McKinsey – Strategize profit improvement in Refineries
6 years with Essar Oil – Senior Vice President & Head of Planning & Scheduling. Evolved from 140 to 400 KBPD Refinery. Valued Stanlow 
Refinery acquisition. Due diligence for B 2.4 $ in LSE 7 years with Aspen Tech – Implemented Planning and Scheduling systems across EA 9 years with Reliance first refinery – Configuration studies, Planning, Business Strategy Education: B Tech Chemical Engg from IIT Bombay 1987 & PGDM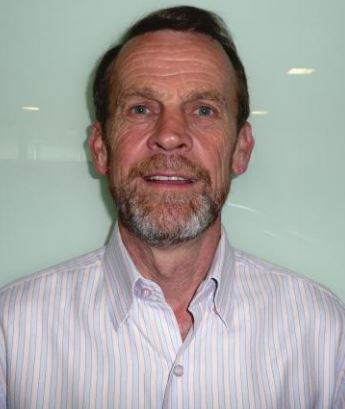 48 years working internationally in the commercial energy industry, with experience
spanning general management, supply, trading, shipping, operations and risk management in both the upstream and downstream sectors. Has established and managed international supply, crude and product trading and risk management teams located across 4 continents conducting business in more than 50 Countries. Over the 48 years have headed teams that have developed 2 grass root refineries and brought on stream 13 new crude oils and condensates, built and operated oil terminals and retail networks and developed 
three trading/marketing teams. Has been a director of several energy related companies, including The Dubai Mercantile Exchange Experience Dangote Refining: Currently the Director, International Supply & Trading
2014 – 2018: Worked as an independent consultant in Europe, Middle East and Far East
2009 – 2014: Concord Energy Pte Ltd, Singapore (Managing Director Concord
Investments)
2006 – 2008: Essar Oil Limited Mumbai, India (President International Supply and
Trading)
2001 – 2005: Worked as an independent consultant in Europe, Middle East and Far East
1999 – 2001: Reliance Petroleum Limited Mumbai India (President Supply & Trading)
1995 – 1998: BHP Petroleum, Melbourne (Vice President Supply and Trading)
1992 – 1995: Goldman Sachs, New York (Vice President & Energy Futures Manager)
1981- 1992: BHP Petroleum, Melbourne/Honolulu (Vice President Marketing/Trading
[1981 – 91])
1971 – 1981: Golden Fleece Petroleum, Melbourne (Manager Supply)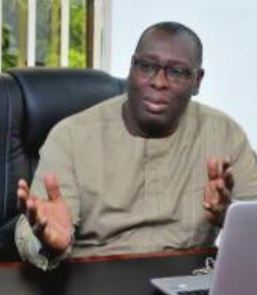 The new Executive Secretary/Chief Executive Officer, Major Oil Marketers Association of
Nigeria, MOMAN, Mr. Clement Isong, is mapping out sustainable strategies to rejuvenate the oil sector of Nigeria's economy. His proficiency in oil business within and outside the shores of Nigeria stands him out among other industry players in the country. Born in Lagos State, Nigeria, Clement completed his secondary education at the prestigious Kings College 
Lagos. His quest for knowledge moved him to study Law at University of Lagos. He attended Nigerian law School, Lagos and was called to the bar in 1982. Clement retired from TOTAL Group as Deputy Vice President for Southern Africa based in Johannesburg from 2013 to 2017, where his job, a stewardship, strategy and development function consisted of bringing his expertise to bear, on the development of Total affiliates in the Southern Africa region. He served as the interface between the Head Office Departments in Paris and Total downstream affiliates in Southern Africa, including Total South Africa, Total Mozambique, Total Malawi, Total Zimbabwe and Total Zambia.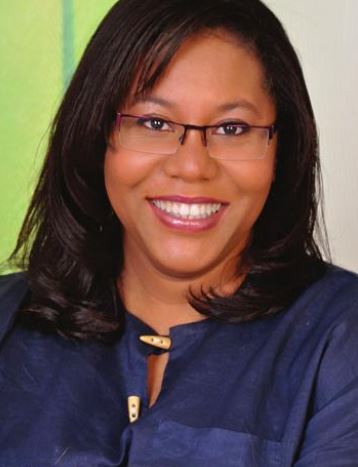 Agnès Fouffé is a fast-rising Pan-African development expert with speciality in coaching
and empowering rural poor women to become successful entrepreneurs and major contributors to the economic and development process in their domaine. Under the banner of ONG GAÏA, the NGO she founded and funded alongside her husband Bernard, Agnes and a small team of local folks, has transformed the lives and livelihood of thousands of rural women in Dabou, Cote d'Ivoire. Agnes is also a Certified Coach
Instructor, Ambassador of International Federation of Ambassadors of Development and


International Business Development Executive for Broadgate Group (United Kingdom).
She holds an MBA in Management Sciences from Educatis University, Switzerland and introduce investors in Africa with sound discretion since 1996. Being friend of many personalities across the continent and regularly contacted to give advices to some of them, she is achieving balance between the intervention criteria of investors and African countries needs. In December 2015, Agnes was honoured for her distinguished 12 years humanitarian work in Ivory Coast by the Afrique Émergence Foundation in a ceremony presided over by the Ambassador of Morrocco Mr Mustapha Jebari. She is actively engaged for Africa's transformation and has long exposure to rural communities development issues and challenges.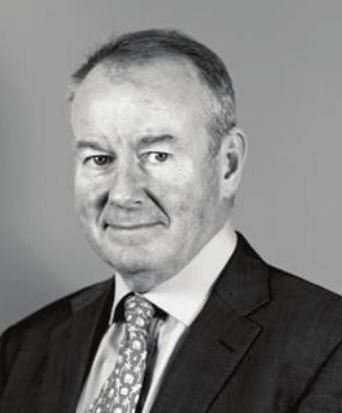 Gary Still is the Managing Director at CITAC Africa Limited. Gary Still has 30 years of experience in the oil business and has travelled extensively in Africa. He has been Executive Director in the Africa focused downstream consultancy CITAC since 1999 and became a principal partner in 2003. Gary worked with Shell International in various positions, marketing Aviation fuels and trading Oil products based in the UK and in Africa. After a brief spell at Channoil, he joined Trafigura Ltd trading oil products in Africa before taking up his position at CITAC. CITAC has an unrivalled knowledge of refining, 
trading and petroleum supply/marketing in Africa, gained through years of direct experience in the downstream oil industry, and energy markets in the region. CITAC is also the retained consultant to the ARA (African Refiners and Distributors Association).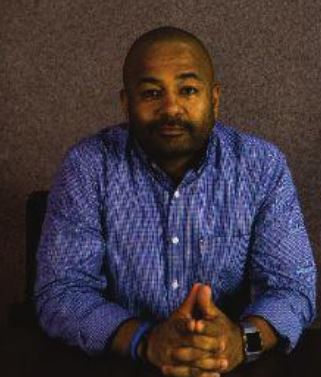 Dolapo Adeyeye is the Technical Director / Founder of Smartflow Technologies Ltd, he is an Entrepreneur with over 13 years of engineering, project mgt, technical and business experience/expertise which he gathered working in various countries around the world – USA, UK, Australia, Kazakhstan, China and Nigeria. Smartflow is renowned and well respected for pioneering remote  automatic tank gauging and flow monitoring systems in Nigeria and still aggressively growing exponentially in the number of projects, industries covered and services 
provided. Dolapo holds a B.Sc in Aerospace Engineering and a Masters in Business Administration from Griffith University Brisbane, Australia.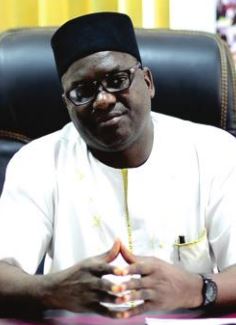 Prof. Sunny Iyuke has been appointed as Principal of the Petroleum Training Institute (PTI) Effurun. Prof Iyuke's interests lie in the production of carbon nanomaterials for various
applications such as proton exchange  membrane fuel cell components, microbrewery, biomedical devices, water treatment and purification, petroleum refining and energy storage. He is National Research
Foundation (NRF) rated scientist, registered professional engineer with the Engineering Council of South Africa (ECSA), charted engineer with the Engineering Council, UK, Fellow of South African Academy of Engineering (FSAAE) amongst others. He is a council member of the South African Institution of Chemical Engineers. Prof Iyuke has over 160 publications, book chapters and conference proceedings. Sunny Iyuke is a professor of Chemical and Process Engineering and the Head of School (HoS) of Chemical & Metallurgical Engineering of the University of the
Witwatersrand (Wits). Prof Iyuke is a registered Professional Engineer (Pr Eng) with the
Engineering Council of South Africa and a Chartered Engineer (CEng) with UK Engineering Council, London. He is also the vice president of Council of the South African Institution of Chemical Engineers. He is one of the top nanotechnologist in South Africa.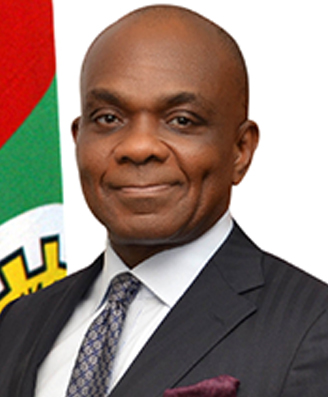 He is the immediate past Group Executive Director and Chief Operation Officer (Downstream), at the Nigerian National Petroleum Corporation (NNPC). Prior to his appointment, he had been an Executive Director of Operations at Mobil Oil Nigeria Plc since July 2008. Mr. Obih received a BE in Mechanical Engineering from University of Nigeria Nsukka in 1986 and an MBA in Finance and General Management from Management Centre University of Bradford UK in 1993. He is an Alumnus of INSEAD France and Advanced Management Programme from Lagos Business School.